Camping, Hotel & Cottages
Fresh air, high to the heavens – near to the sea…
Cozy family place in the charming fishing town of Thyborøn
Only 300 meters away from the North Sea – throw the fishing line in the water, fly your kite in the wind or enjoy a refreshing swim in the North Sea.
26 cottages, party hall, rooms and bigger holiday homes for rent.
Here you can find everything that matters most to an active family with children. And all with the ruggedly beautiful countryside of West Jutland right on your doorstep.
Ball courts, badminton, minigolf, playroom for the little ones, fitness center, as well as a skate park nearby.
Visit the many attractions in Thyborøn and enjoy the beautiful  surroundings – go hilking or by bicycle.
Free access to indoor swimmingpool "Vandwærket" in the neighboring building.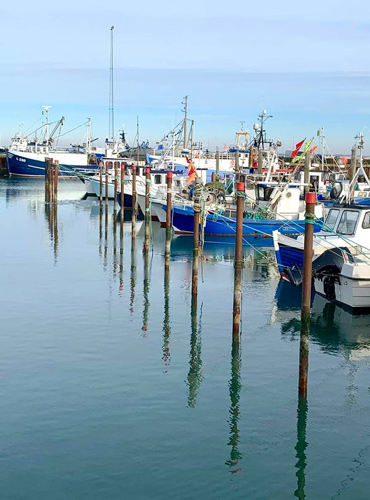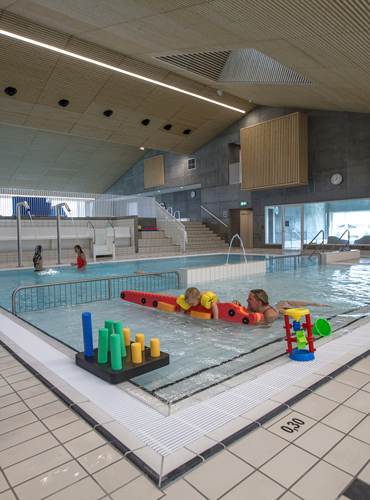 Swimcenter
Try the new swim center "Vandwærket" – the camping site's closest neighbor. Free access to all our guests! Closed on Tuesdays and Thursdays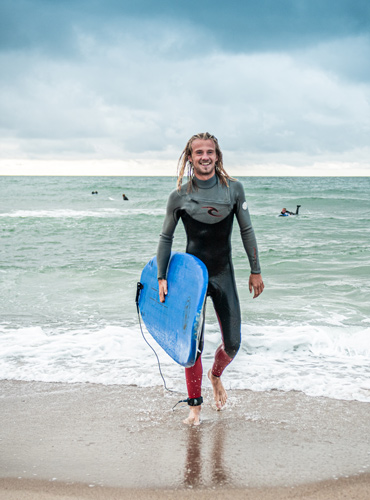 Watersport
With the North Sea on the one hand and the Limfjord on the other, there are plenty of opportunities for water sports activities in Thyborøn. Contact Thyborøn Surf Center for surf lessons, board rentals, guided tours on stand-up paddle, snorkeling and diving. The possibilities are many…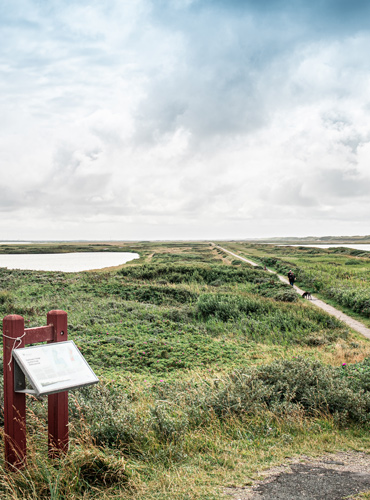 Nature & the beach
Are you a nature lover? Yes, then Thyborøn is definitely an obvious holiday destination, we are surrounded by a beautiful and varied natural landscape - the site is only 300 meters from the North Sea. So don't forget hiking boots and bikes - explore Thyborøn and the surrounding area.